Dry your wet clothes anywhere with this convenient Retractable Clothes Hanging Line! Place this drying rack on your deck, patio, or even inside your laundry room. Save yourself the hassle and headache of messy hanging lines with the new invisible retractable clothes dryer hanger that is gentle on your pocket. A laundry wire anytime you need it!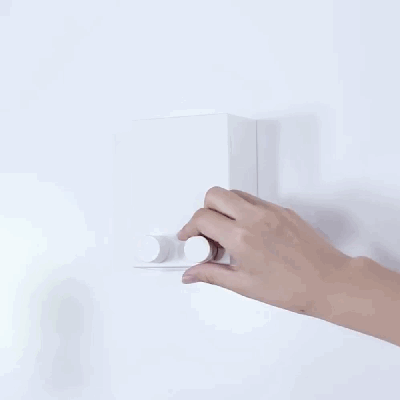 Retractable and Space-Saving
This adjustable stainless steel line extends and easily retracts for storage and space-saving. To keep it, simply unbuckle and move the line back to its case for easy storage. You do not need to worry even if you accidentally release the cord halfway as it is designed to mechanically retract to the rack slowly so not to cause injury.
Super Strong Hanging Cord
This hanging line cord is strong enough to hold even a wet duvet of up to 20 kg in weight. It's definitely a heavy-duty player. The standard 4.2 meters long hanging cord is guaranteed to remain taut even under heavy usage. The thickness of the cord (1.5 mm) also contributes to its strength and durability. 
High-Quality and Durable
The rack is made from high-quality aluminum metal that's not only resilient but also appealing. With the retractable bold stainless string, the entire product is immune to rust and corrosion.
Premium Design

The modern beautiful aesthetic looks minimalistic and decorative on the wall. It is widely used for hanging clothes, towels indoors, or outdoors.
Comes In 5 Different Colors
You have the option of choosing a colour that matches perfectly with your interior decor or personality. Pls choose from the following 5 colours: white, silver, gold, black, and pink.
Safe and Easy Installation
The package installation is easy to do and requires no heavy duty equipment so you don't need to incur an extra cost for the installation. Here is a breakdown of the complete installation guide in four easy steps. However, it's essential to read the manuals first for guidance on how to handle different mounting surfaces.
Specifications:
Rack size: Height 11.7 cm, Length 8.7 cm, Width 5.9 cm

Material: Aluminum

Cord length: 4.2 m

Cord Thickness: 1.5 mm
Package Includes:
1 x Rack and buckle

1 x Mounting drill-free glue

Installation manuals with detailed step by step instructions