Limited Time Sale:
              Buy 2 Get 2 FREE
              Buy 4 Get 8 FREE
              Buy 8 Get 12 FREE | while stocks last...
This Mosquito Repellent Clip-on offers mosquito protection for your children without exposing them to any toxic and harmful chemicals. Our small but mighty clip secures the protection of your kids without them noticing it! It is specially designed to shoo away mosquitoes from miles away! Since it comes with an adorable design, you can clip it on your kid's collar shirts, sleeves, shorts, or watches as a cute aesthetic!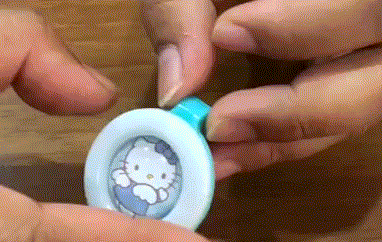 Safe for your Kids
This mosquito repellent clip is fully natural, organic, and free of chemicals that can be toxic to your little ones. It's made of a unique DEET-free formula of geraniol, citronella, lavender and peppermint essential oils for maximum repellent power. It's a gentle, non-toxic way to repel insects that's kind to your kid's skin.
Safe for Adults
Adults can also use this mosquito repellent clip-on. It is convenient to use while working, walking at the park, or at home. Just clip it on a shirt, pants, shoes and hair tie and go!
Perfect for Indoor or Outdoor Use
You can use it inside your home, in your kid's or baby's room or outside, when your kids are playing in the backyard, garden or patio. You can even use it while traveling, camping, hiking, or out on a picnic in the park. Your little kids can enjoy the outdoors without worrying about pesky bites.
Easy to Wear
You can clip it almost anywhere. You can clip it on your baby's stroller or your kids' clothes, bags, shoes, hair, sunglass, and more. Once clipped, it will attach firmly and will not budge.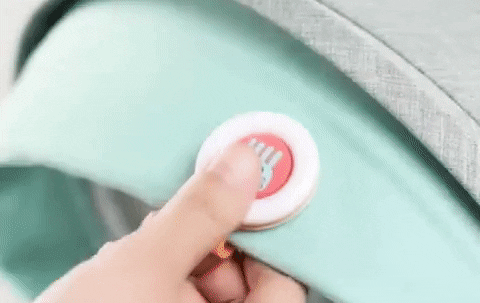 Long-term Protection
This versatile mosquito repellent clip-on can safely repel mosquitoes for up to one week and more. NO LOTION, NO SPRAY AEROSOL! Save money on expensive sprays and lotions.
Convenient
It's a convenient way to protect your kids and keep mosquitoes away, night and day.  No need for chemical-filled sprays or lotion.
Specifications:
Material: PE+Essential Oil
Color: Random
Weight: 15g
Diameter: 3.5 cm/1.37"
Colors: Assorted/Random