No more bulky and heavy work shoes that get in the way of your day to day work. With KRATOS Breathable Safety Shoes, you can expect premium footwear technology that more than adequately provides long-lasting protection without any unnecessary weight. Built with high-class material, tough and lightweight material to allow for quick and agile movements. These are shoes that provide an all-in-one solution to your everyday work shoe needs.
Built-In Robust and Firm Steel Toes
Made with military-grade heavy-duty Kevlar and European standard steelhead to fully protect your toes against impact and falling objects without compromising on style. Whether it's a brick or a truck tire - the built-in steel end caps will keep your toes safe.
Puncture Resistant Sole
Military-grade Kevlar material keeps the bottoms of your feet safe from nails and other dangerous pointy objects found on the floor. This makes it a safe companion in the workspace against work hazards. The sole material is also great for preventing skidding and protection from slippery surfaces.
Non-slip Sole
The oil-resistant non-slip sole means you will always stay upright regardless of how slippery the surface you're walking on is.
Cushioning and Comfortable Midsole

Extra padded midsole provides superior cushioning to soften impact from falls or jumps. Roomier toebox area for all-day comfort.
Breathable Mesh Material
Allows for maximum airflow and breathability to prevent clammy, sweaty feet. So you can feel light on your feet all-day long!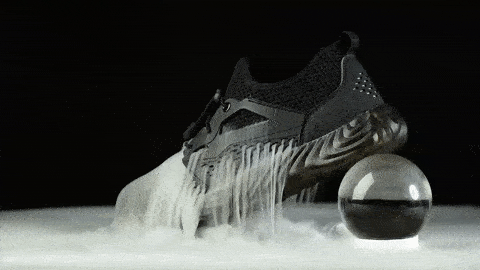 Flexible Material for Agility
The flexible sole helps distribute body weight evenly and provides you with added agility. It also enhances comfort for all foot sizes no matter how you choose to twist and turn and move about in them.
No-tie Laces
Always in a rush? The convenient no-tie shoelaces save precious time. With just one  simple tug on the laces, shape the shoes to your foot's custom fit. This saves time while still giving you the perfect amount of tightness. Such convenience.
Fashionable Design
They are perfect for both men and women. This safety shoes design flourishes as casual footwear and is perfect if you're looking for a stylish pair of shoes that lasts.

Ultra-light Material
Ultra-light material keeps your feet agile and feeling like walking on clouds even after prolonged wear. Its' less than 1LB build prevents your feet from getting tired after long work shifts. 
Suitable for all environments 

Perfect for working conditions or intense outdoor activities.
Specifications:
Upper Material: Knitting

Outsole Material: Rubber
Package includes:
1 x pair of KRATOS Breathable Safety Shoes