Say goodbye to hair and dead skin cells with 2 in 1 Gentle Hair Remover Exfoliating Glove. It has two sides with different functions- for exfoliating and hair removal!
It deeply cleanses the skin, exfoliates to remove dead skin cells. It also oxygenates and regenerates skin cells, making your skin look white, young, and healthy.
Soft Exfoliate
It washes away deep-seeded dirt from the pores making your skin whiten and feel fresh and clean. Unlike your ordinary shower gloves, these gloves offer a deep cleanse experience. 
Use these exfoliating gloves to gently and effectively exfoliate layers of dead skin and impurities from the body's surface. Simply Lather up with your favorite bath/ shower gel or soap. 

Gently Removes Hair
It easily removes hair while bathing without you feeling any pain and is 100% free from harmful chemicals. Gently removes impurities on the skin while promoting blood circulation.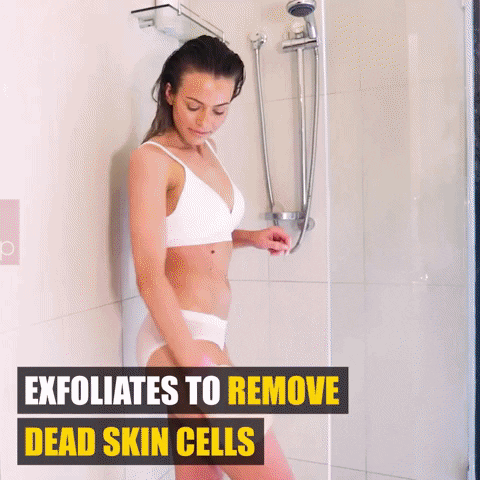 Get Rid of Any Skin Problems
Deep cleanse reduces the chances of having difficult skin problems, such as eczema, allergies, psoriasis, and other irritations. Oxygenate and regenerate skin cells for younger-looking skin.
Safe Material
Made of 100% high-quality cotton material, which makes it durable. Not harsh on the skin, not irritating! Made from selected skin-friendly materials to keep the user safe from any side effects and irritation.
Easy Clean-Up
After use, simply rinse clean and use the built-in hanger loop in each glove to hang up and air dry.